Wijnen Square Crops has been working with Grodan growing media since the mid-1990s and introduced the Supreme slab for its entire blocky pepper crop more than two years ago. Head grower Jeu Rutten explains how the slab supports the company's generative approach to growing and is a dependable factor throughout the unpredictable crop season.
Jac and Mia Wijnen founded the company that would eventually become Wijnen Square Crops in 1978. It remains a family affair to this day, with one of their sons – Pieter Wijnen – at the helm. He and his management team run two sites: 18ha in Egchel which is dedicated to the cultivation of cucumbers and mini cucumbers, and a 32ha site called Californië in Grubbenvorst where the company produces red and yellow blocky peppers that are sold to leading food retailers throughout Europe through the Harvest House growers' cooperative. Built in 2009, the Californië facility comprises three greenhouses of approximately 11ha each. Head grower Jeu Rutten has been with the company for over 15 years and helps to oversee the operations in Grubbenvorst, where around a hundred employees work in the greenhouses at peak times.
Wijnen receives the young pepper plants from a local raiser when they are around 45-50 days old. "We actively request that the young plants are supplied in Grodan Plantop blocks because these blocks maintain the perfect moisture balance – they don't stay too wet and they don't dry out too fast – and they work best with Grodan slabs, of course," says Jeu. "We've been working with Grodan as our sole supplier of growing media ever since we started cultivating peppers in the mid-1990s, so I would definitely describe it as a long-term relationship! Actually, I had my own company in the past and I always used Grodan products too. Grodan has a strong reputation and is a very reliable partner."
Identical performance
"As soon as we receive the blocks at the start of December, we start putting them straight onto Grodan slabs in our suspended gutter system," he explains. "For us, it's important that all the slabs deliver identical performance throughout the entire greenhouse so that we can steer the whole crop uniformly. Each mat has to react the same and have the same level of moisture/dryness – that's very important for a facility of this size. Grodan's products offer us that uniformity and steerability."
Around three years ago, GroSens sensors were installed in one of the Californië greenhouses in order to test their added value in terms of monitoring, according to Jeu: "One big benefit for us is that the sensors are wireless, so it's easier to move them around and measure the conditions in different parts of the greenhouse. We will probably roll these out in all three greenhouses in Grubbenvorst eventually." He is also satisfied with the support he receives from Grodan: "Their technical advisor usually visits us a few times a year and we have regular contact in between."
Switch to Supreme
This is the third consecutive year that Wijnen is using the Supreme slab. "We'd heard lots of positive things about this slab from other growers, plus as a company we're always keen to try out new products and developments, so we switched to the Supreme slab for all 32ha in Grubbenvorst," recalls Jeu. "A healthy root zone is essential for plant vitality all season long. Overall, we've noticed that the Supreme slab supports better root development; there are lots of nice white roots and they are also spread uniformly throughout the whole slab rather than just being concentrated around the edges."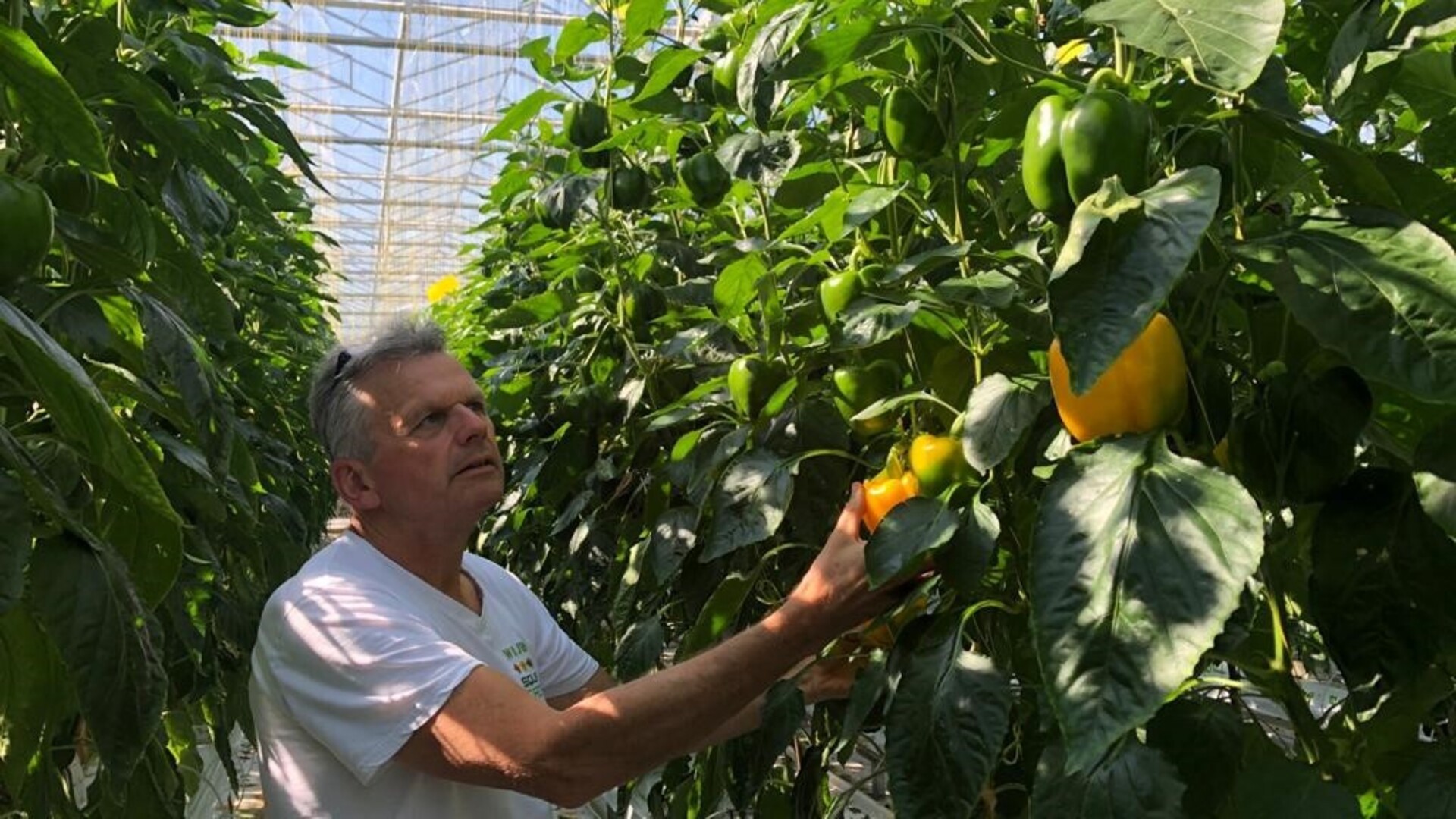 Better fit in the gutters
One big advantage of the 10cm high Supreme slab is that it fits so well into the gutters at Wijnen. "Thanks to the slightly narrower width, it allows more air to circulate around the slab and also for the water to run off better, both of which are positive for a strong root zone. In fact, I believe we've had less of a problem with fusarium over the past two years because of that," he states.
At 10cm high, the Supreme slab is also taller than the 7.5cm slab previously used at Wijnen. "This works really good in combination with our drip irrigation system which is fairly slow – 100cc can take five or six minutes – which means that we make optimum use of almost 100% of the slab. The water is distributed much more evenly around the roots and it's just as wet in between the plants as it is directly beneath them," comments Jeu.
Support for generative steering
He explains that they tend to take a very active, generative approach to steering at Wijnen: "We're not afraid of creating a slightly more aggressive climate with temperature and making the plants work a bit harder, and the Supreme slab really supports that. We're now able to keep watering the plants for longer than before – for example, until 6 p.m. rather than stopping at 5 p.m. – because the night-time absorption seems to be higher, plus any excess water drains away more easily."
"Additionally, the better drainage gives us more freedom to stimulate the fruit setting by increasing the EC because it can be flushed out again more quickly than before – even with our slow dripper system. So the reactiveness of the Supreme slab gives us more control over both EC and watering," he continues.
Welcome dependability
"I've been in this business for 45 years but at the start of each crop season I still never know for sure exactly how things will go. We're at the mercy of many unpredictable factors such as the weather and diseases, so we need to stay on our toes all year round," says Jeu. "The Supreme slab gives us some welcome dependability throughout the hectic crop season, and it's definitely an important part of the mix to achieve a high yield of high-quality peppers," he concludes.
Grodan Newsletter
Do you want to learn more about Grodan? Feel free to sign up to our newsletter.