The seasons are changing and for some that means the growing season has come to an end. Nevertheless, we at e-Gro work a year round so that we can help you maximize your substrate yield and help you become an expert in data driven precision growing. We do so via launching various releases throughout the year in e-Gro. But it's not only about launching new features to the market. Our service promise is the basis for the launch of new features. With our green experts and dedicated Customer Success Managers we make sure our e-Gro users understand:
how to use the (new) features;
interpret the greenhouse data;
how to implement these insights in optimized growing strategies.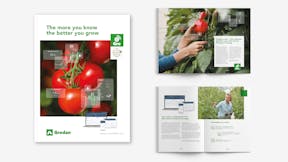 Download the e-Gro Product brochure
Discover e-Gro – The ultimate software platform for datadriven Precision Growing