Biotech company Plantui Oy is aiming to solve some of today's and tomorrow's food challenges by enabling consumers to grow edible plants in their own homes. Founded in 2012 in Turku – a major hub for agriculture, manufacturing and the high-tech inudstry in the southwest of Finland (which, incidentally, has been ranked the happiest country in the world for the third consecutive year) – it has developed a range of indoor 'smart gardens' that combine Nordic design and functionality with cutting-edge technology. The plug-and-play devices come with simple instructions, making it easy for consumers to produce fresh, ready-to-pick herbs, lettuces, tomatoes, chilies and edible flowers for use in home cooking.
"The recent changes in the world such as urbanization and the COVID-19 pandemic have further spurred the grow-your-own food movement. People are looking for safe and sustainable solutions, and hydroponic growing is a good fit with this because it requires no soil and no pesticides," says Kari Vuorinen, CTO of Plantui. "We've put all our knowledge and research related to plant science, nutrients, light and technology into creating a patented indoor hydroponic growing method, from seed to plant. Our unique artificial lighting solution is based on a special photon stream that replicates the light of Finnish Lapland and optimizes photosynthesis. This results in more green mass and better quality, meaning the plants are much tastier and more nutritious than the ones you can buy in supermarkets."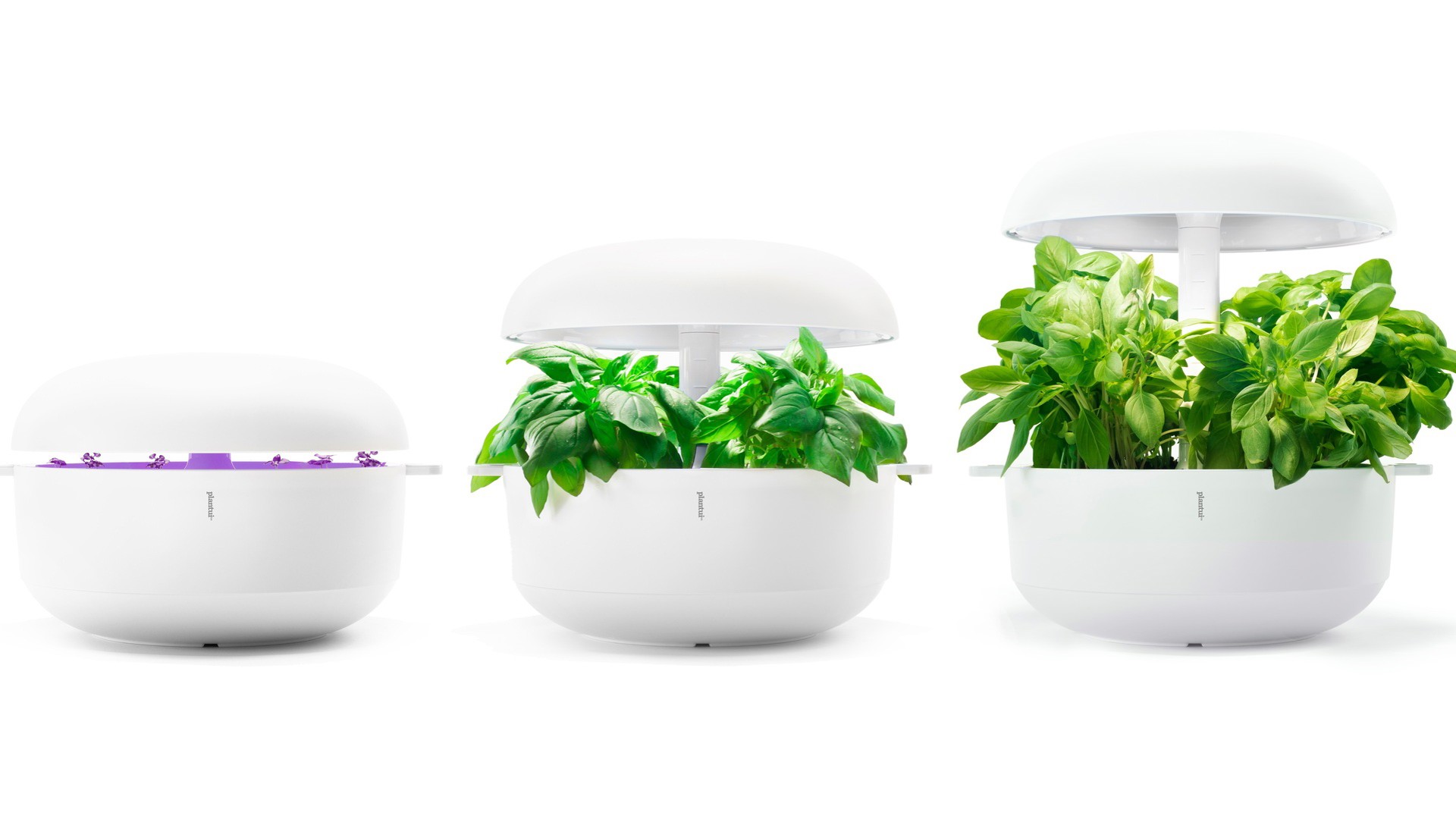 Automatically regulated
The device is sold with everything included: horticultural LED lighting, a water bowl with integrated pump system, seed capsules and nutrients, which are adjusted by the integrated microcontroller in line with the growth phase algorithm recipe. "After extensively testing relevant light spectra, we've programmed the computer in the device to automatically regulate the wavelength and intensity of the light and the water-pumping rhythms as the seeds progress through the germination, seedling and growth phases," explains Martina Angeleri, head of plant science at Plantui. "So all the customer needs to do is fit the device together, fill the water bowl, insert the capsules, plug the device in and then keep the water and nutrients topped up roughly once a month. At the end of the harvesting period, they simply clean the device – and everything is dishwasher-proof – and then they can buy new capsules and start all over again. This solution supports local year-round growing, irrespective of the season. An indoor garden can produce three to four harvests a year, depending on which types of plants people choose to grow."
Besides the automated lighting and irrigation system, the substrate is equally important in ensuring that Plantui can deliver on its 100% guarantee of success. "If the seeds don't germinate you won't have any plants, so the growing medium has to be failsafe," says Kari. "That's why we tested lots of different solutions when we first started out in 2013, including peat, sphagnum moss, coconut fibre and stone wool. Sphagnum moss was very promising in the growth stage but it's not easy to get hold of. When we tested it against Grodan's plugs, we found that they were just as good in the growth stage and actually achieved better performance in the germination stage – plus they are readily available in large quantities, so we'd hit the bullseye!" Plantui initially sourced the plugs through the Grodan distributor in Finland, but later started working directly with the company in the Netherlands. "Grodan has played a big part in our success with the plants and the device. For example, the company has tailored the existing plugs specifically to our needs by creating a slightly bigger hole for the seeds in the capsule."
No risk of contaminants
Grodan's plugs offer other important benefits in the Plantui Smart Gardens, according to Martina. "Stone wool is a homogeneous inert substance. Unlike with an organic material such as peat, we know for sure that the plugs are clean and pure with no risk of contaminants such as insects, bacteria or fungi. Therefore, we can rely on uniform and reproducible support for plants. This allows us to make things as easy as possible for users, as they don't need to check the pH before adding the nutrients," she explains. "Additionally, the density of the stone wool helps to prevent light from penetrating into the root zone, thus protecting the roots and avoiding the formation of algae in the substrate. And last but not least, no organic fibres can leach into the water and clog the active pumping system."
Sustainability
Sustainability is a top priority for Plantui; its devices are energy-efficient, produce 100%-natural food with no pesticides or other additives, and help to reduce the carbon footprint in terms of food miles and food waste. "Stone wool is a good fit with this because basalt is an inexhaustible resource. Additionally, Grodan is the only company of its kind that is EU-certified for environmental excellence. At the end of the harvesting phase, the stone wool plugs can be separated from the plastic holders and both parts can be recycled, which supports our '100% recyclable' message," states Kari.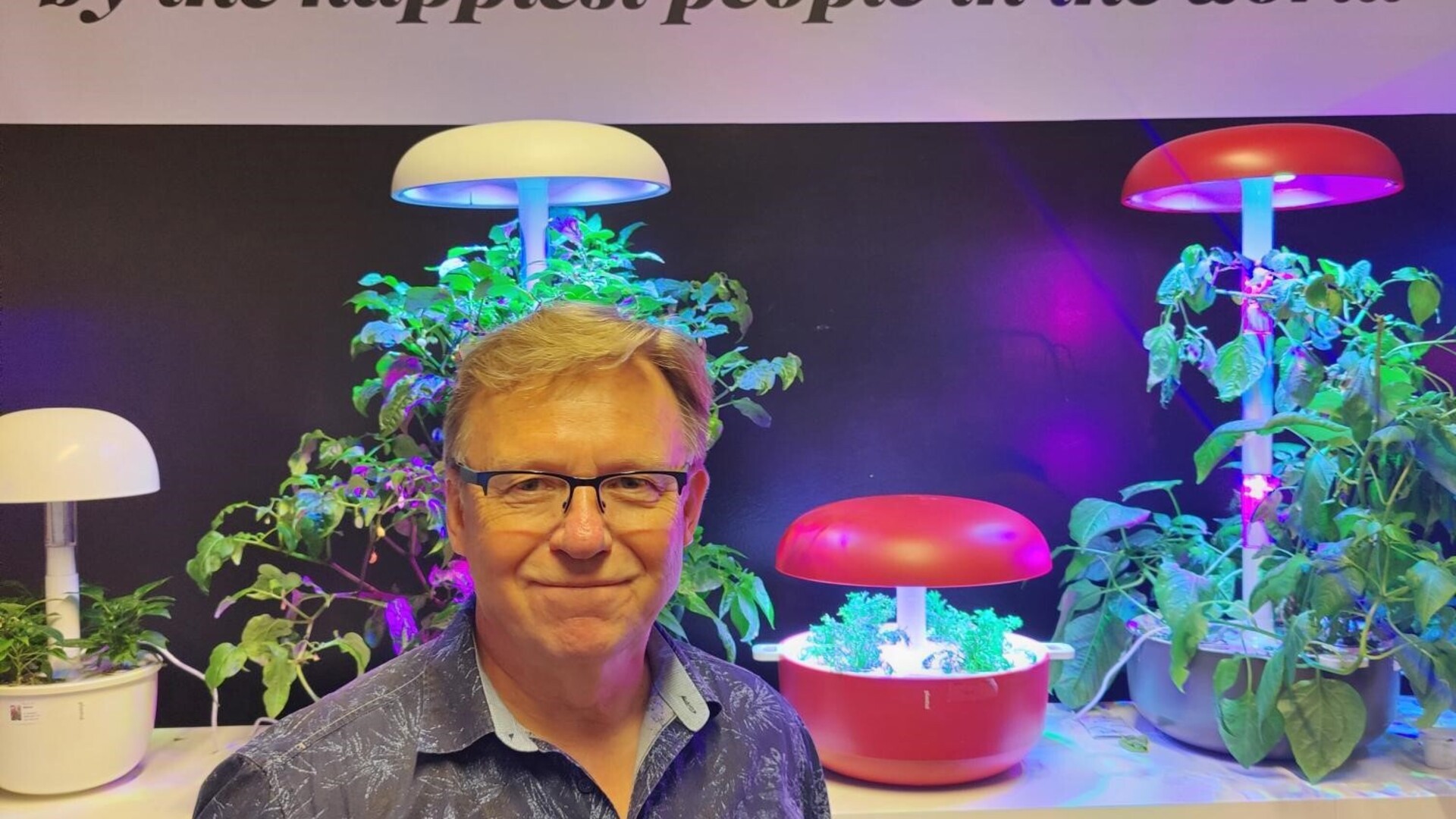 Path to sales growth
The company is already selling tens of thousands of devices annually, both to high-end department stores across Europe – including in the UK and Italy – and through its own web shop. It is on track to double its sales this year, having received a major boost from an agreement between Plantui and a leading European producer of home appliances which has recently started marketing and distributing Plantui's products under its own brand. Additionally, promising negotiations are underway with retailers in countries including Switzerland and the Netherlands.
Exciting future
The future not only looks very exciting for Plantui because of the increasing sales of its devices, but also because it has patented its technology and growing method globally. "We ourselves are focusing on consumer products for now, and there may be opportunities to branch out into other channels such as food service. For example, a couple of hotels and restaurants are already using our devices. We've even developed a specific lighting programme exclusively for a chef at a one-star Michelin restaurant who now grows his own unique-tasting dill!" exclaims Kari. "But the technology itself is ready for use on a larger scale and we're now licensing it to other companies. In fact, we've recently sold licences to two small-scale vertical farms. We believe that networking is the key to success nowadays, so we are looking to build a good network of partners around the world – including in the USA and China – who can help us to further expand our market, and we are pleased that Grodan forms a part of that," he concludes.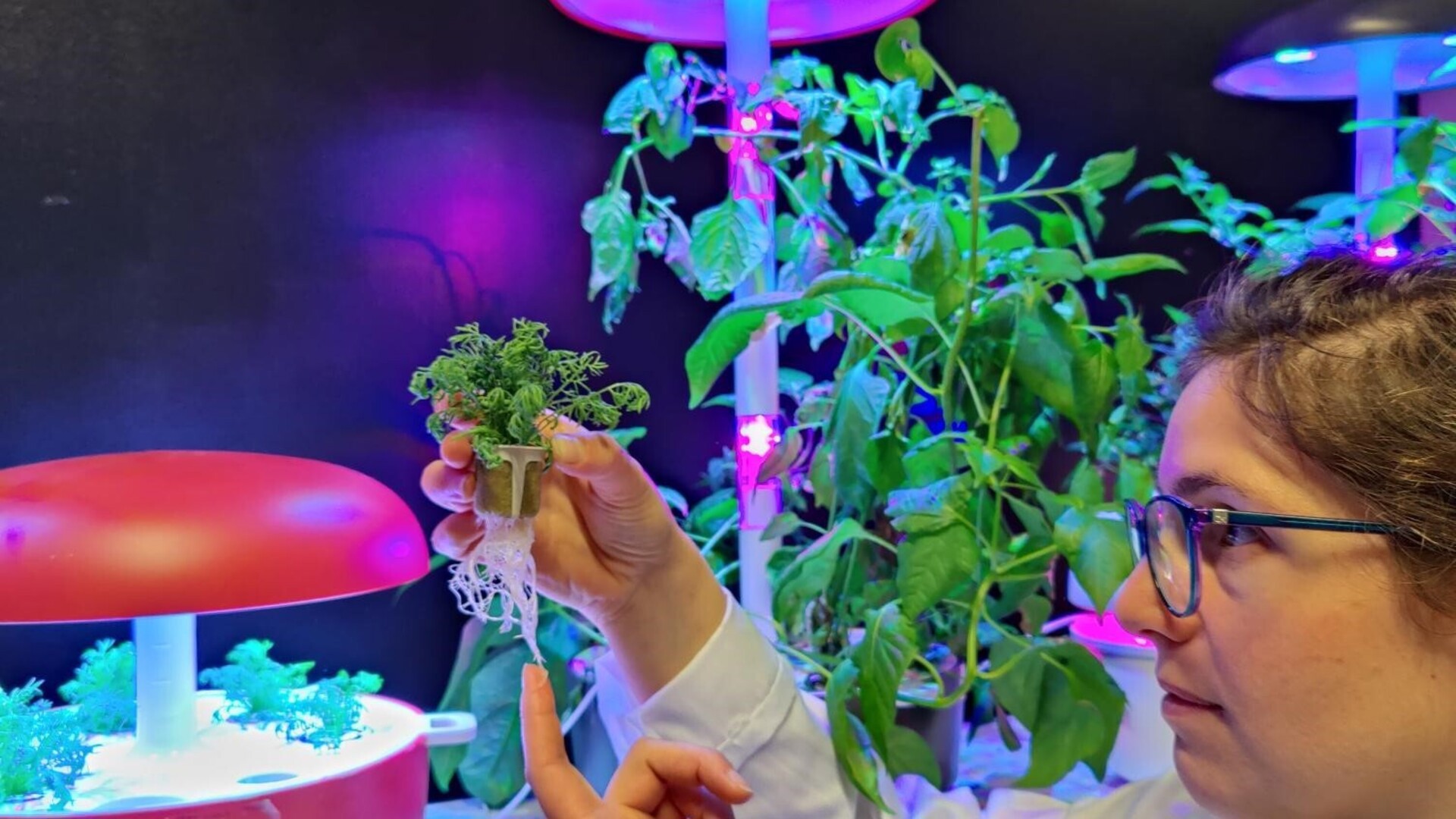 Martina Angeleri PhD from Plantui Oy examines a liquorice seedling in a Grodan plug from a Plantui Smart Garden.