How to get started
Not quite sure where to start? My advice would be to first learn data science basics and consult the right people. This takes reading relevant books and articles, some hands-on data wrangling, and trial and error as well. I would recommend following as many data science, machine learning, AI, plant science and horticulture related groups. Excited for more?
Click here to see my video vlog 1 and video vlog 2.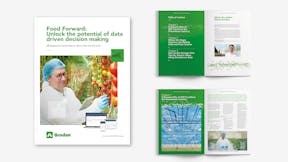 Where the magic happens: unlock the potential of data driven decision making
Data science and AI technologies present us with so many opportunities to collect and mine data in the greenhouse. This paper will help you begin your journey to get the best out of your greenhouse data. There's a bright future ahead!