"Think carefully before you choose organic farming", said the American Julie Borlaug recently in a Dutch newspaper. Besides being active in biotechnology that stimulates innovation in agriculture, Borlaug is also the granddaughter of a phenomenon within the world of food: Norbert Borlaug. Exactly 50 years ago (1970), the 'father of the Green Revolution' won a Nobel Prize for his agricultural reforms.
Green Deal
In the article, Julie puts her finger on a sore spot in the discussion about our food production, including the Green Deal on which the European Union is working and in which organic farming has an important role to play. Wrongly in her opinion. She emphasizes that organic agriculture and horticulture require an enormous amount of land.
2050
But that very land is scarce. It is not for nothing that we face the challenge of how to feed 10 billion people who will inhabit the earth in 2050. More people means more living space, working space, but also more food production. Borlaug fears we are heading for an outright catastrophe. She is troubled by the emphasis on more organic agriculture by both the public and politicians. "A misplaced yearning for the past," she says.
Pole position
While she has a point, organic farming is much more than a step back in time. Organic farming is also about innovation. The solution to the global food problem lies in both worlds, including greenhouse horticulture. With greenhouses in the Westland (Netherlands), Brittany (France) and the Kalisz (Poland) region, for example, we literally have a 'pole position'. We're sitting on a pot of gold.
Bumblebees
Step into a modern greenhouse and prepare to be amazed. You enter a world made up of a multitude of mini-ecological systems. As if you were walking in a beautiful forest. See how bumblebees are used for pollination of our tomato plants. It could hardly be more sustainable. Everything is grown circularly within a closed system so that the plants only use the really necessary raw materials.
Hydroponic cultivation
And with Grodan's substrate technology, growers and plant breeders can produce more with less water, nutrients and space. Did you know, for example, that growing a kilo of tomatoes in the open field requires no less than 60 litres of water, while in a closed system where water is recirculated, no more than 4 litres is needed?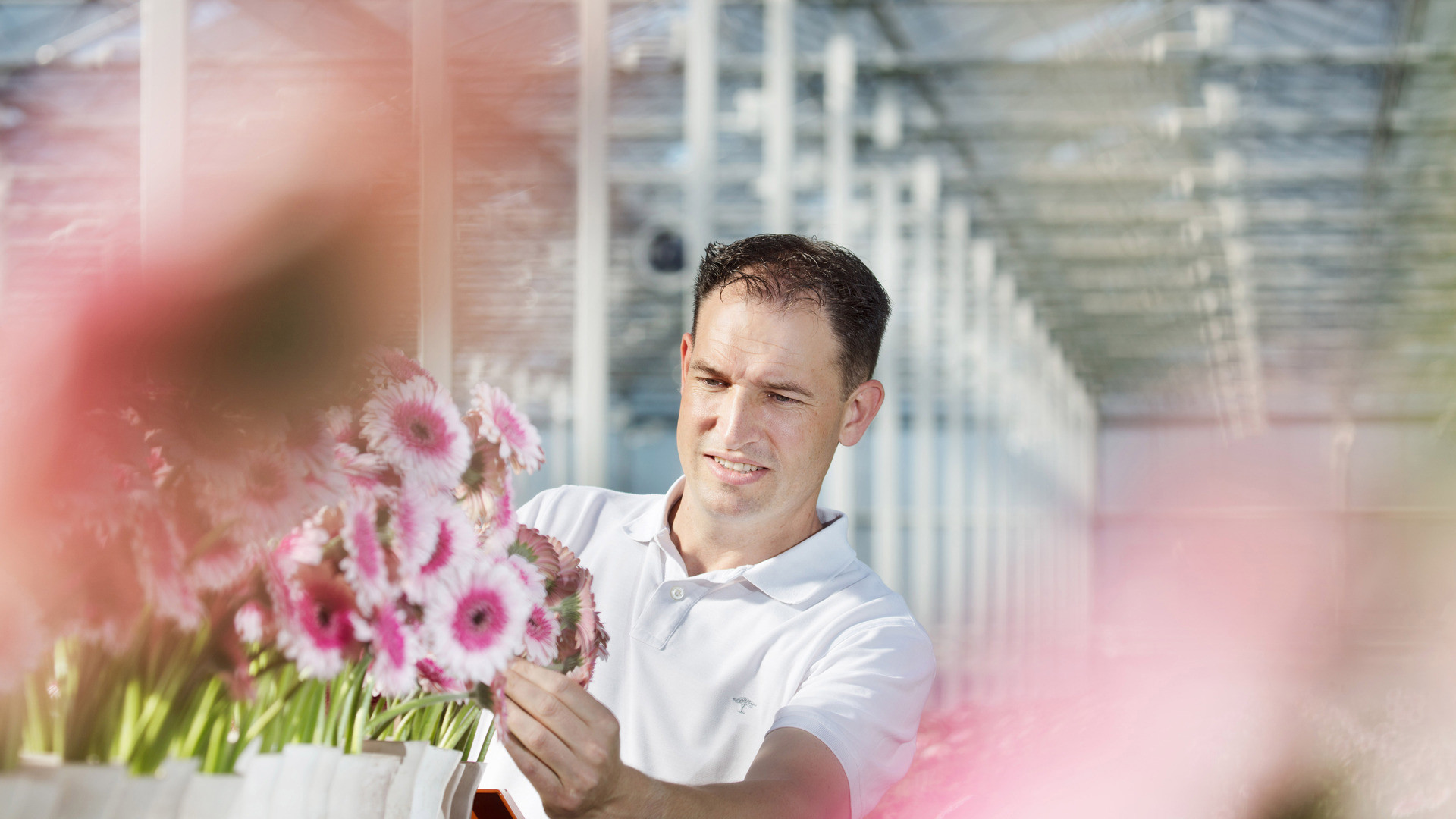 The high tech greenhouse
The fact that the high-tech greenhouse would play such a special role on our planet with its current boundaries, is of course something we could not surmise fifty years ago. And many people are surprised as well by the fact that the horticultural industry in the country I come from, the Netherlands, would play such a major role in global food production (see, for example, this wonderful story by National Geographic). I think it's very special to be able to tell that story. This can be done in a scientific way like the Borlaugs, but it can also be done in a completely different way.
Pollinators
Recently I watched an American documentary, which explains the importance of pollinators such as bees and butterflies. The film takes the insect's eye view. At a certain point you find yourself being amazed at how valuable these high-tech greenhouses are and how beautiful the environment is for growing tomatoes.
Hollywood
While we can't all be filmmakers, we can still tell stories. And there is a very good story to be told for the vegetable cultivation sector. After all, vegetables are a healthy product of which you can't eat enough. Also because hardly any pesticides are used when growing these in a high-tech greenhouse.
Less Modest
However, that does not mean I want to set off greenhouse horticulture against organic agriculture and horticulture. By no means. Organic agriculture and horticulture are also undergoing radical modernisation. But I do think we have been too modest about our greenhouses. We have long regarded them as normal, but they are not. Let us shed that modesty. In the greenhouse we work with the most ingenious innovations to make food production even more efficient, sustainable and future-proof. By being, sometimes, just a little less modest, it is up to us to make sure as many people as possible hear that story.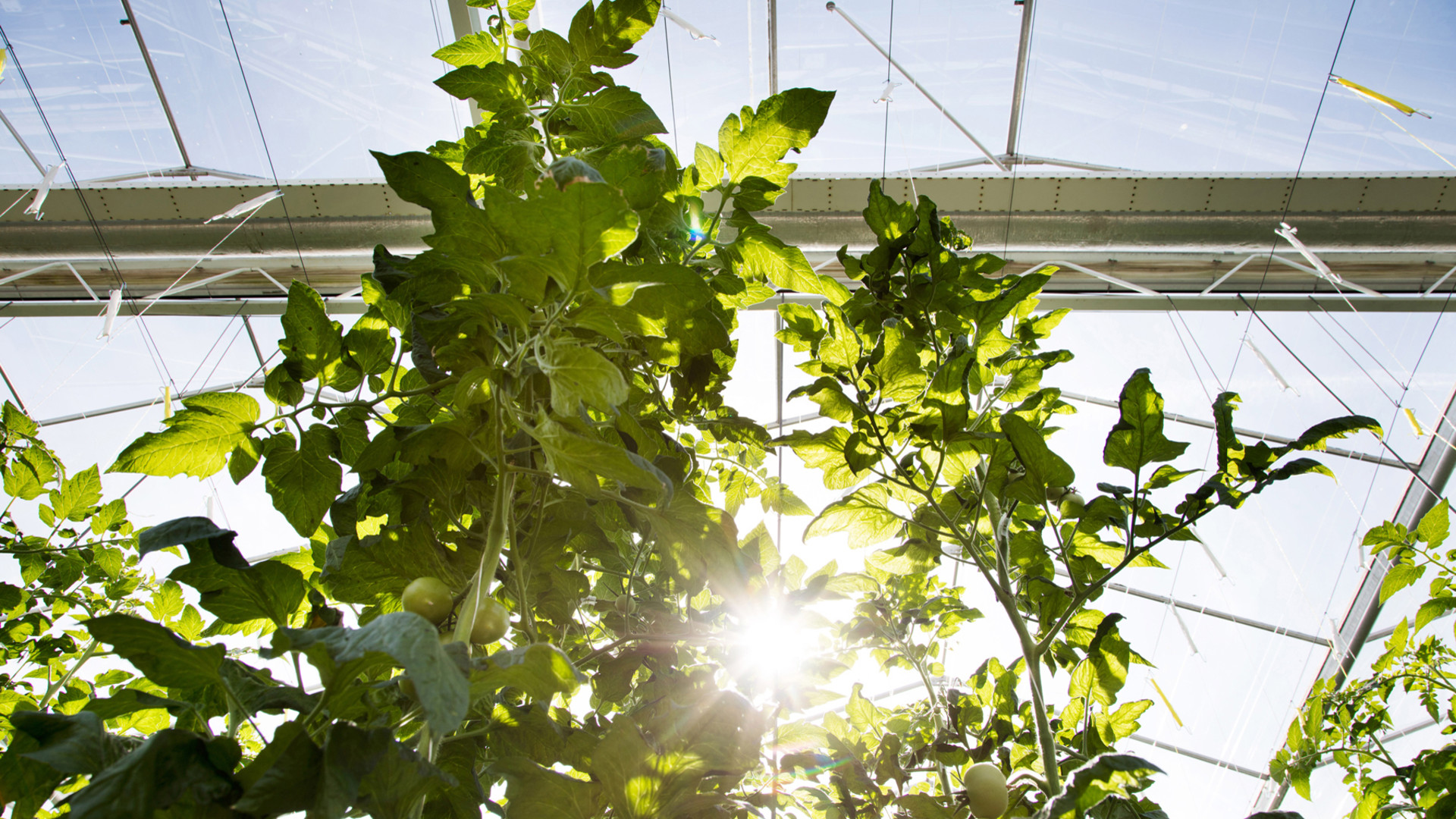 Hamster
You want to know who else was very modest? Norbert Borlaug. Without drawing undue attention to himself, he almost single-handedly saved a billion people from famine. But far too few people remember him. Or his work. Julie once took her grandfather to school. "He showed his Nobel Prize and told the children about it. Fact is, no one was impressed. They found a classmate who brought her hamster that day much more interesting."
Grodan invests in knowledge development through intensive cooperation with growers and knowledge partners such as Wageningen University & Research. Grodan makes this knowledge available in round tables, papers and specialist meetings. For 50 years, Grodan has been working on making horticulture more sustainable.